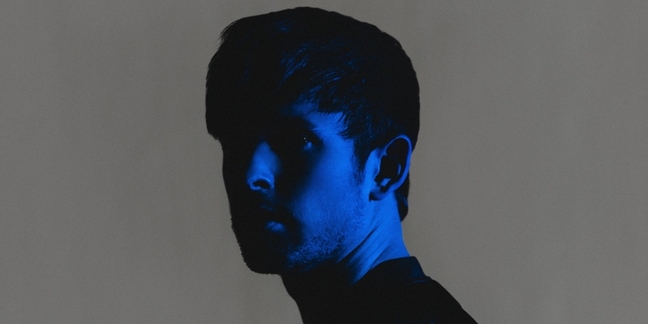 James Blake has announced that his new album The Colour in Anything is out tonight. Yes, when the clock strikes midnight GMT, the follow-up to 2013's Overgrown will be released. Blake revealed the news on Annie Mac's BBC Radio 1 show this afternoon, confirming rumors of the LP title and imminent release following the appearance last week in London and New York of billboards featuring artwork by Roald Dahl illustrator Sir Quentin Blake. 
Last year, Blake said that the album would be called Radio Silence and performed the track "Radio Silence" live. (The title has changed since then.) Blake also debuted the recorded version of "Radio Silence" on Annie Mac's show. He also revealed that he worked with Rick Rubin on the album.
Blake has been steadily releasing new music over the past few months, starting with "Modern Soul" back in February, followed by "RPG" with UK rapper Trim and "Timeless." Last year, Blake also said that Justin Vernon and Kanye West would appear on the album.
Watch James Blake perform at Pitchfork Music Festival Paris 2014: